Apartments in Warsaw
Accommodation, Hotels in Warsaw, Warsaw Apartments, Luxury Apartments


Warsaw City Apartments invite you to comfortable and reasonably priced accommodation in apartments. Warsaw City Apartments are the best accommodation for all travellers. We offer you fully equipped apartments in the very centre of the city. You may take advantage of three-room and double-room apartments as well as comfortable studios. City Apartments offer attractive solutions to ensure that your stay is a unique experience.
BOOK YOUR APARTMENT WITH BREAKFAST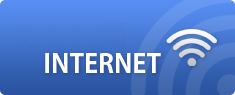 Ask for
Are you looking for a hotel? Find out our offer. Hotel apartments in the very centre of the city and in the Old Town!

All our apartments are fully equipped and furnished in a modern way. You shall find here everything that a hotel room offers and even more.

City Apartments are part of a Polish business operating since 1983. We offer accommodation in comfortable apartments in Warsaw. Our primary objective is to ensure you a pleasant and professionally organized stay. More space and lower prices than in hotels – these are just some of our assets.